Have you ever wonder why superheroes wear mask?
.
.
.
.
.
Of course to hide their identity right?
.
.
.
.
But if Spirit wears mask like this,阿猪阿狗 also can recognize him lor. I guess the producer was putting on the eye mask when the costumer designer saw her and that's how he got the eye mask to cover his identity!
And then, people started to criticize the effectiveness of the eye mask and then when the superhero batman was created, they came out with the upper face mask for him. But still, i still recognize his chin. If the hero were a food lover, of course he would have a (food lover - tam chiak) mole located below his mouth area. rightt??
But full face mask kinda scary though. The mask is the ugliest hero ever. Imagine you have no eye brow and your lips are green. it's not a hero, it's a ghost!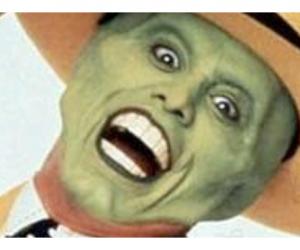 Well, when if i highlight this issue up, of course i have the solution. and my solution is............
.
.
.
.
.
.
(behold)
.
.
.
.
.
.
chun or not this mask?
It not only cover your main moles on your faces,
but it hides your identity as well as a superhero.
Wakakaka.