Angkor Wat is the main and biggest wat in SiamReap. There are many wat around like the
Bayon Wat
where i see the sun set, Ta Prohm( Giant tree), Preeh Khan and many others. In order to visit to all the wat, you actually need THREE Days or more! But due to time constraint, we only visited to some famous temple like Angkor Wat, Bayon Wat, Ta Prohm, and a few more.
(source: google)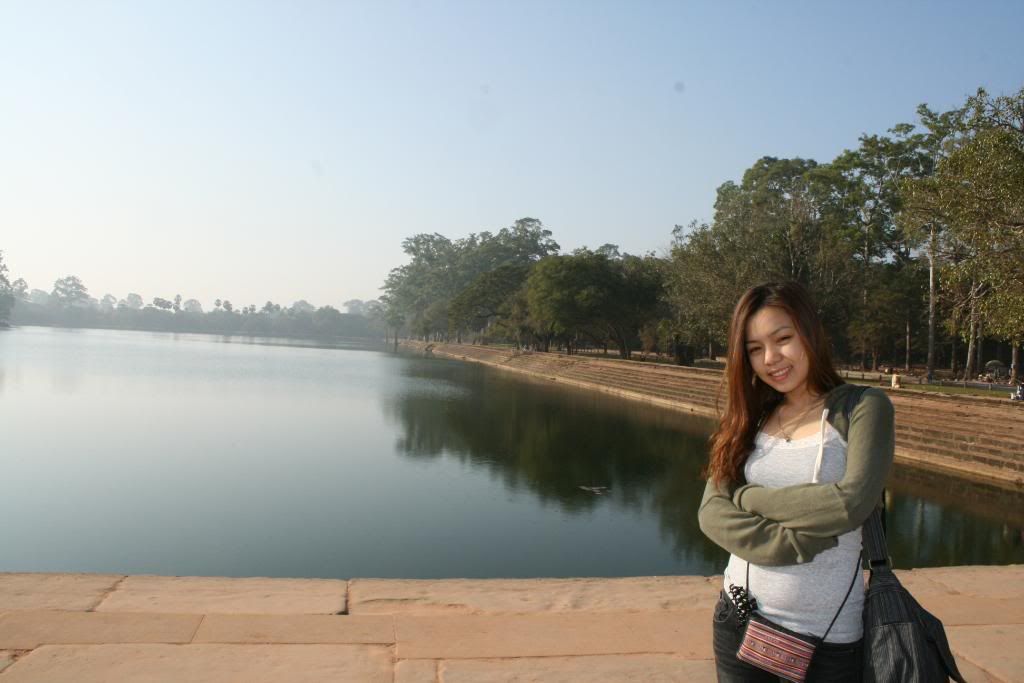 we reached around 8a.m. It was already quite sunny.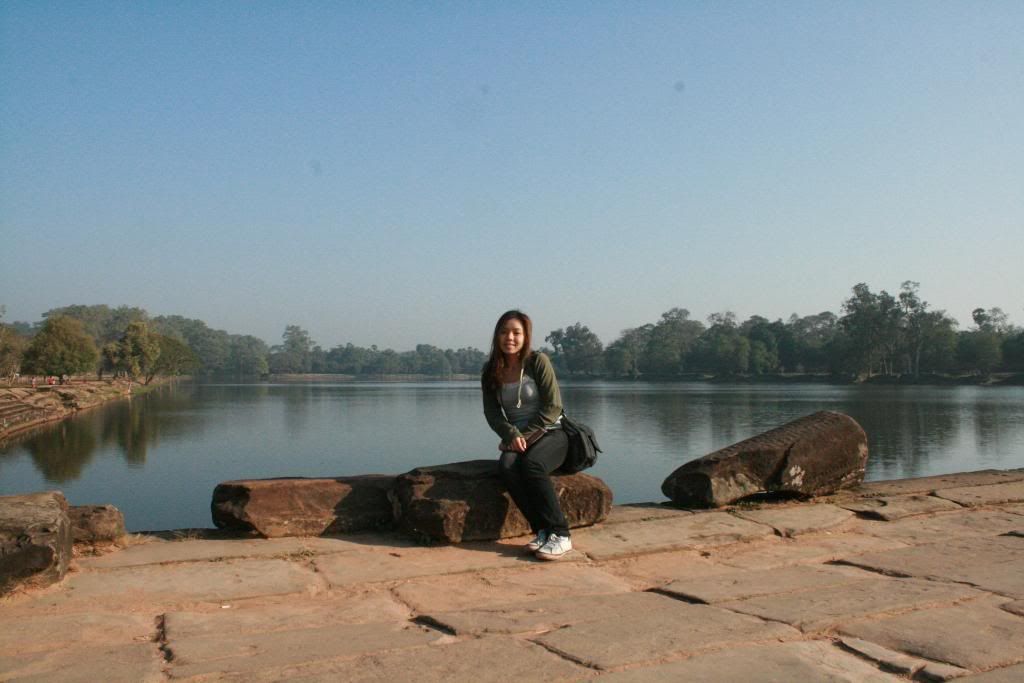 The lake surrounds Angkor Wat. Peaceful. Calm.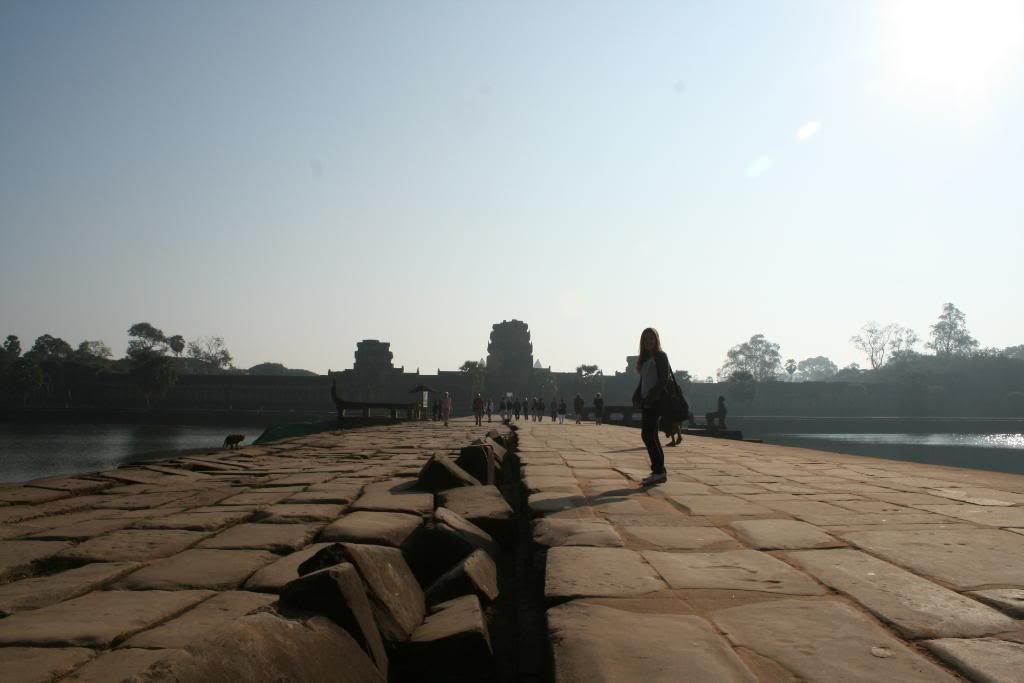 Amazing view outside AW.
You know what was the first thing we did besides photographing?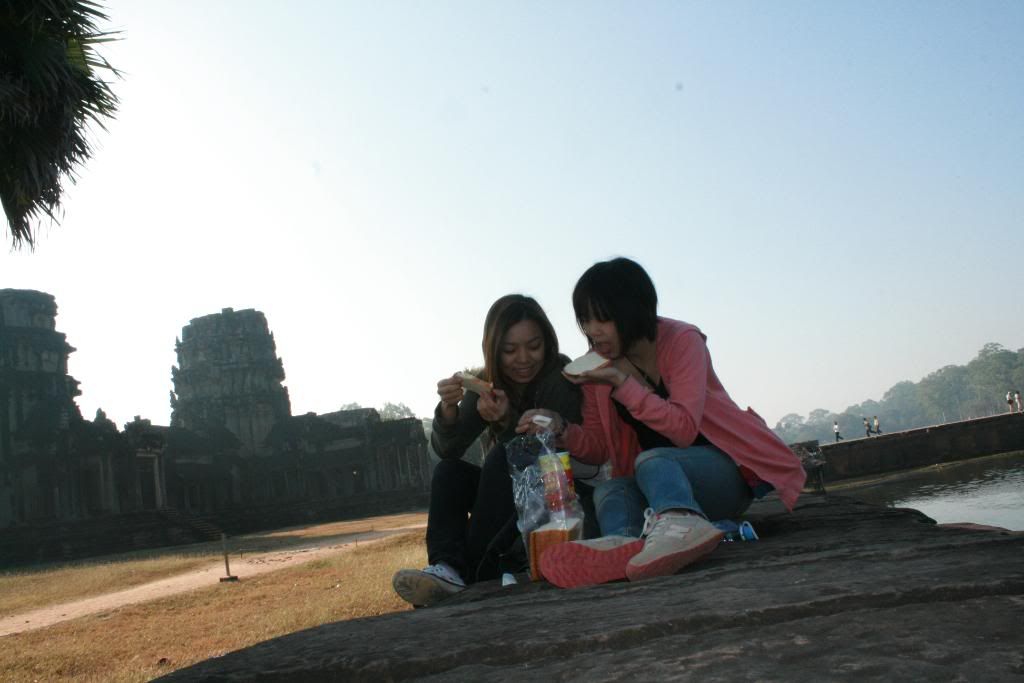 breakfast
!!
We bought breads, pringless, butter, jams to picnic along the way.
Sudah makan, then we walked in.
beautifully carved.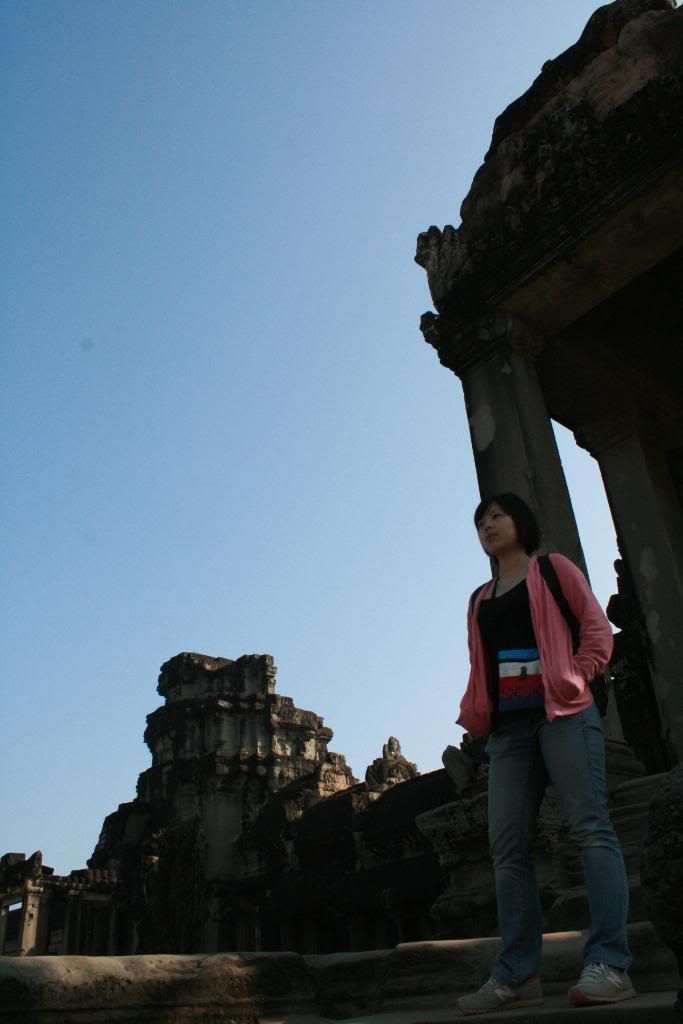 We was fascinated by the architecture.
(was a pool, where the King took bathe)
Along the way, i was busy telling Laiyee that
Angkor Wat was built by GIANTS.
(some of the statue are still in good condition)
There's no way tiny human like us could carry the gigantic stones
or build the wat!
Okay, i ran out of story to tell
It was on timer!
laiyee snapped this
I snapped this.
(the lotus pond)
played hid and seek.
(very smelly act, some must had peep here!wtf)
timer again!
oh i have something to share.
You know, from one end to the other end.
is very FAR. It may look near, but heck!
it took us 20 minutes walking.
we spent 2 hours in Angkor Wat alone!!!
and lastly
if you do not have a photo taken with this pose
(sourse:google)
don't tell people you visited to Angkor Wat!!